From Superinnovators 16/11/23. This article is in TLDR (Too Long Didn't Read) format which is popular in the innovation community and provides a bullet summary of information.
Innovative urban passage: The Cirkelbroen Bridge, conceived by artist Olafur Eliasson, is a pedestrian and cycling bridge that opened in 2015, enhancing the urban landscape of Copenhagen. It stands as a gift from the philanthropic foundation Nordea-fonden, celebrating the city's rich maritime heritage.
Artistic inspiration: Designed with five circular platforms, each bearing a mast, the bridge draws inspiration from the masts of ships, a nod to the city's nautical history. It invites those crossing to pause and appreciate the surrounding canal and cityscape.
A nod to history with modern functionality: The bridge's central section can swing open, allowing boats to pass, marrying historical reverence with modern necessity. This feature ensures that the bridge serves its functional purpose without disrupting the canal's nautical traffic.
Encouraging mindful transit: Cirkelbroen challenges the typical rush of urban life by encouraging cyclists to reduce their speed due to its zigzag design. This design choice promotes safety and offers a moment of reflection for the daily flow of 5,000 pedestrians and cyclists.
Enhanced urban experience: By deliberately slowing down cycling speeds, the bridge contributes to a safer and more enjoyable commute. This design approach reflects Copenhagen's status as one of the world's most bicycle-friendly cities.
Cost-effective community asset: The bridge was due to cost around 5 million USD but final installation costs have not been published. It was funded by a charitable donation, providing a cost-free infrastructure enhancement for the city's residents. Its accessibility and design demonstrate a commitment to sustainable and inclusive urban design.
Future integration: The Cirkelbroen is poised to remain a vital part of Copenhagen's commitment to innovative and thoughtful urban planning. Its design and functionality will continue to influence the pace and quality of city life for cyclists and pedestrians alike.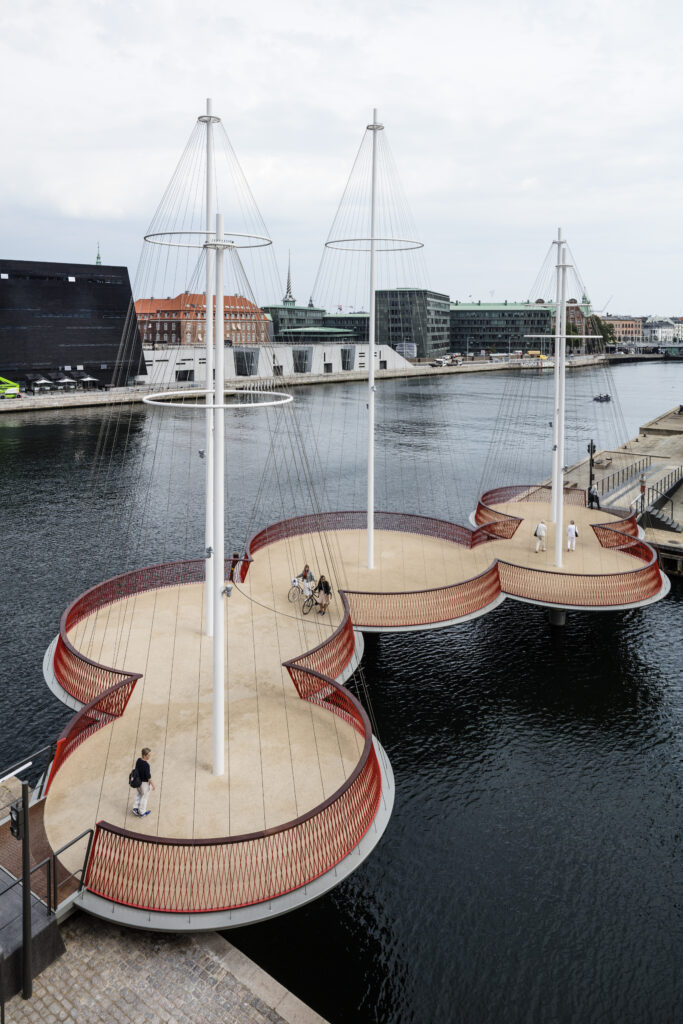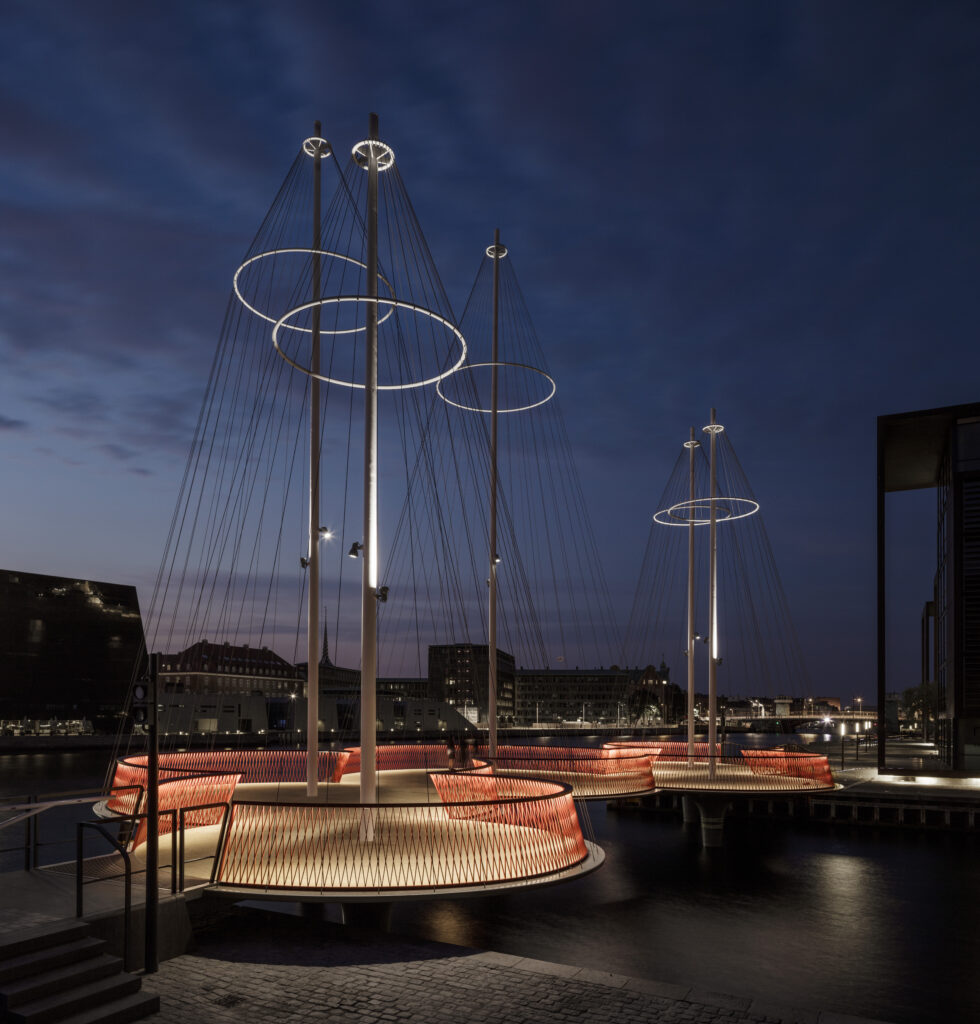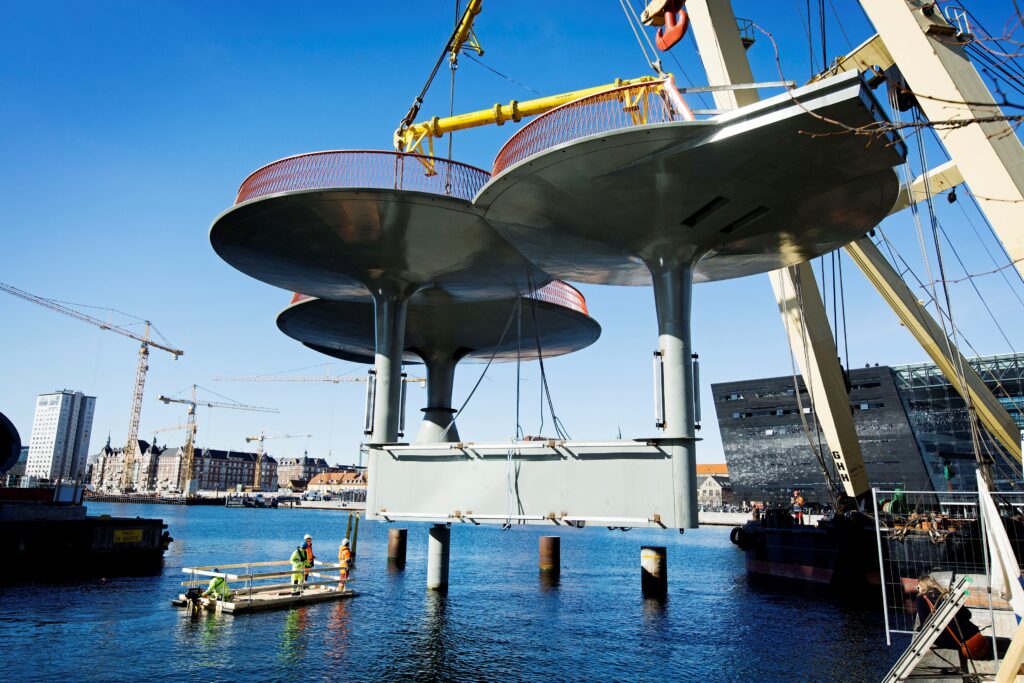 More info
https://www.dezeen.com/2009/11/11/cirkelbroen-by-olafur-eliasson/
You may also be curious about: