From Superinnovators 14/11/23. This article is in TLDR (Too Long Didn't Read) format which is popular in the innovation community and provides a bullet summary of information.
Pioneering architectural concept: The Big Bend is a proposed skyscraper by Oiio Studio, designed to be the world's longest at 4,000 feet, curving over Manhattan's Billionaire's Row in a novel U-shape that challenges traditional skyscraper forms.
Innovative design team: Oiio Studio, an architecture firm that prides itself on pushing the boundaries of design, aims to leverage The Big Bend as a creative response to the luxury housing boom and strict zoning laws in New York City.
Historical and future context: The concept for The Big Bend was introduced in 2017 by Oiio Studio, which has not yet provided a timeline for construction or completion, reflecting the firm's ambition to create a future architectural landmark.
Engineering breakthrough: The design of The Big Bend is predicated on the development of a lift capable of navigating the skyscraper's unique shape, which would be a first-of-its-kind technology enabling both vertical and horizontal travel within a continuous loop.
Urban space solution: The Big Bend's design is a direct answer to Manhattan's scarcity of buildable land, proposing a vertical loop that would provide a large amount of residential space without expanding the city's footprint, thereby preserving ground-level urban space.
Economic and social impact: If realised, The Big Bend could command premium prices for its residences due to its unique architecture and the status of having an address in what could be a globally recognised building, potentially setting new records for property values.
Investment and development strategy: As of the latest updates, The Big Bend remains a visionary project, with Oiio Studio seeking investors to fund the ambitious undertaking, which could significantly alter the economics and aesthetics of New York's real estate market.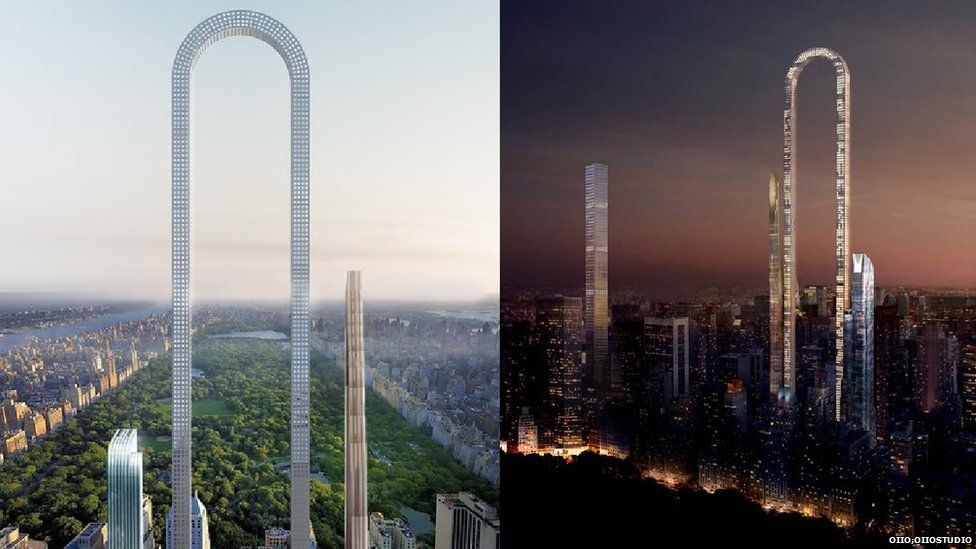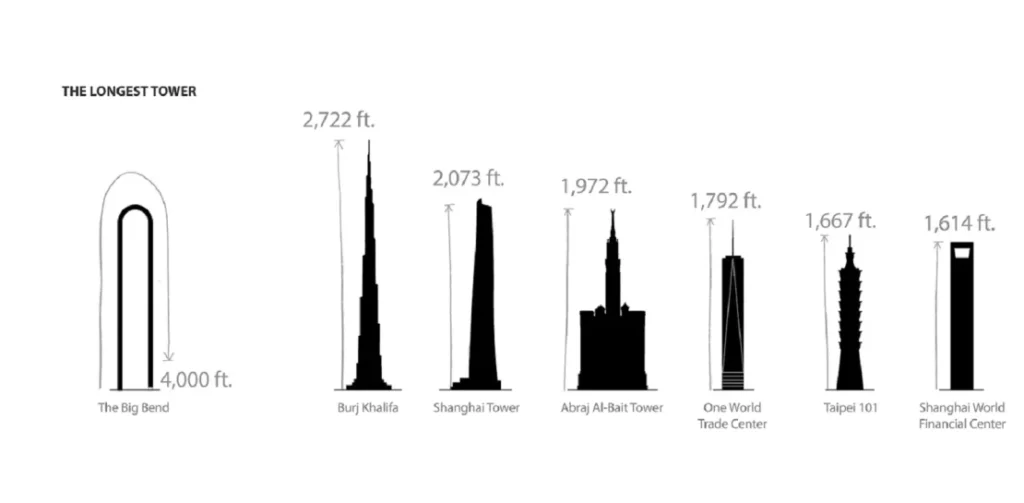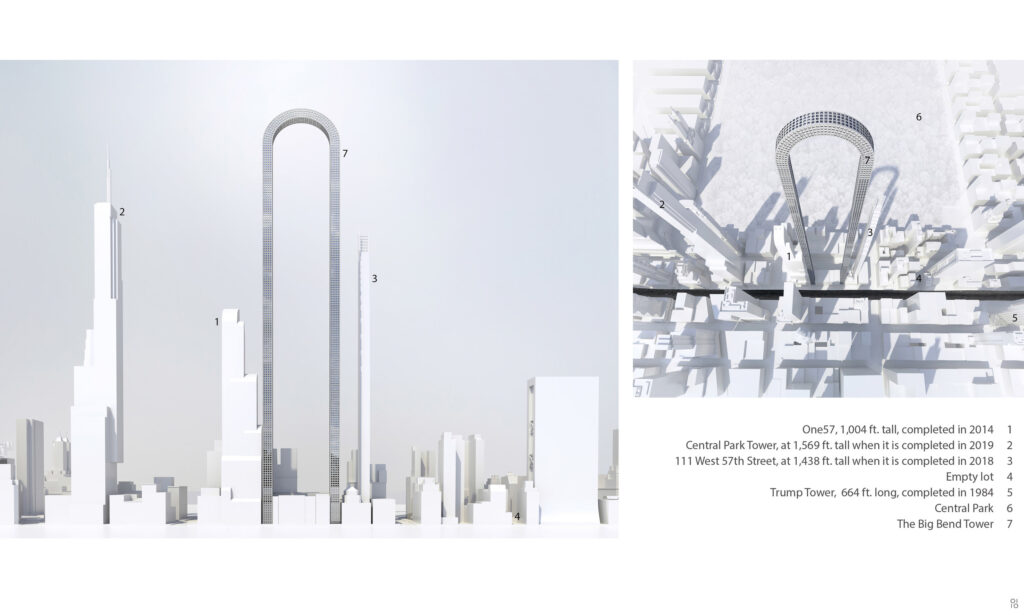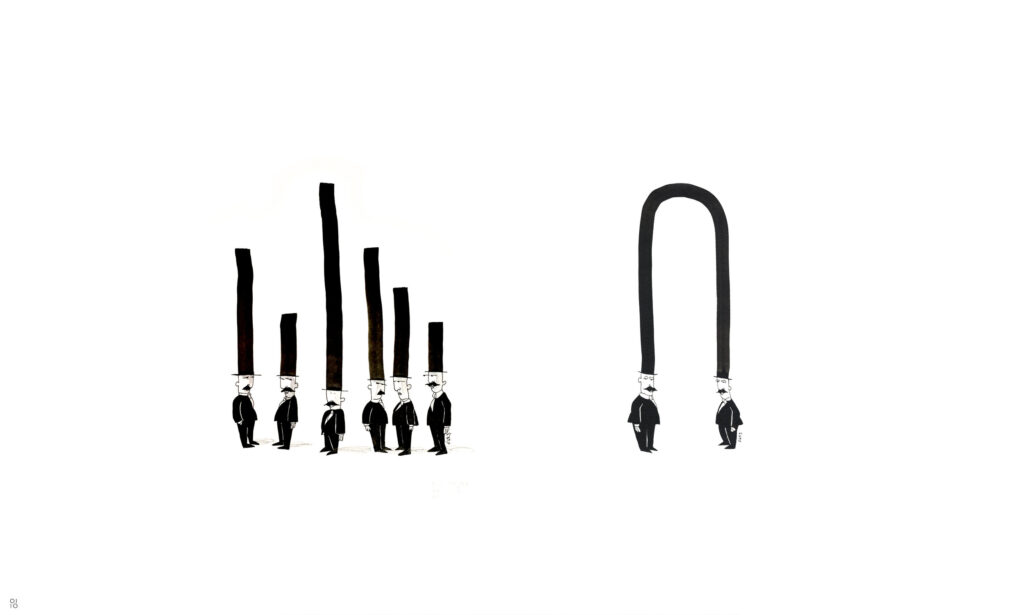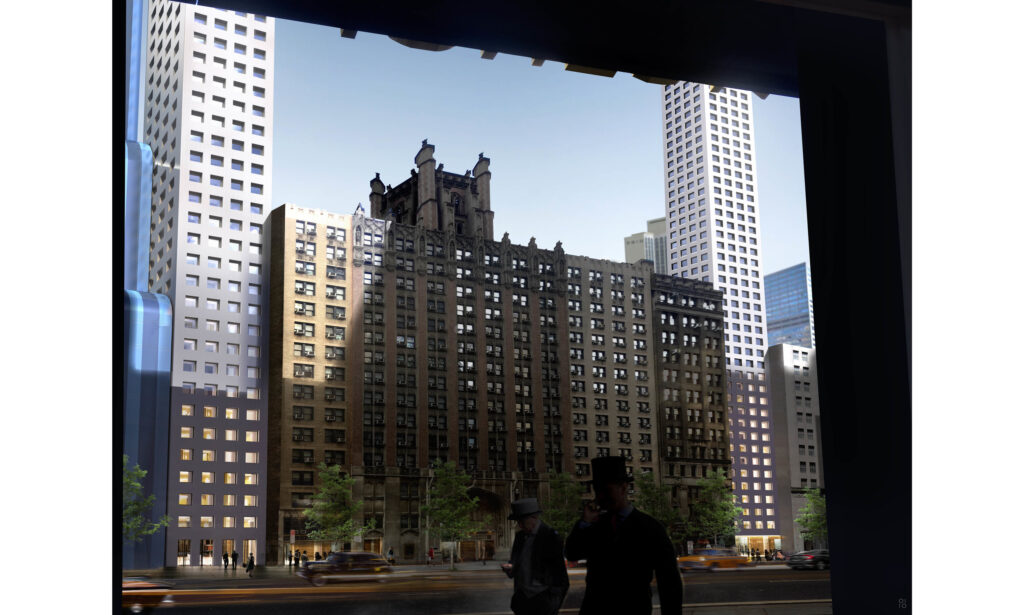 More info
You may also be curious about: