From Superinnovators 20/11/23. This article is in TLDR (Too Long Didn't Read) format which is popular in the innovation community and provides a bullet summary of information.
Changing experience for wheelchair users: Loopwheels are a wheelchair wheel design with built-in suspension, developed by Jelly Products Ltd in England. They reduce vibration and enhance comfort, especially on uneven terrains. The wheels represent an advancement in mobility aids, providing a smoother experience for wheelchair users.
Concept to production: Loopwheels were launched in 2013 following a successful Kickstarter campaign. This crowd-funding initiative was instrumental in moving the product from concept to production, highlighting community support for innovative mobility solutions.
Design and engineering: Jelly Products Ltd, based in Nottinghamshire, England, designed and engineered Loopwheels. Founded by mechanical engineer and industrial designer Sam Pearce, the company focuses on innovative mobility solutions, combining practicality and simplicity in their designs.
Carbon composite loops: Loopwheels incorporate suspension within the wheel, replacing traditional spokes with three loops of carbon composite known as leaf springs. This design absorbs shocks and vibrations, reducing them by up to 70% compared to standard wheels, making wheelchair travel over rough terrain more comfortable and less tiring.
Technical specifications: The wheels fit most manual wheelchairs and come in various models and colors. They are made from carbon composite material, featuring standard quick-release axles and a choice between 12mm or ½ inch bearings, available in 24″ and 25″ diameter sizes.
Pricing: Loopwheels vary in price depending on the model: Loopwheel Classic is priced at $2,068, Loopwheel Carbon at $2,768, and both Loopwheel Urban and Extreme at $3,968. This pricing reflects the advanced technology and materials used in their construction.
Future developments: The company plans to launch 'Loopwheels Extreme', an off-road version, and aims to expand exports and develop lighter wheels for the Asian market. These plans indicate a commitment to diversifying and improving their product line to cater to a broader range of needs.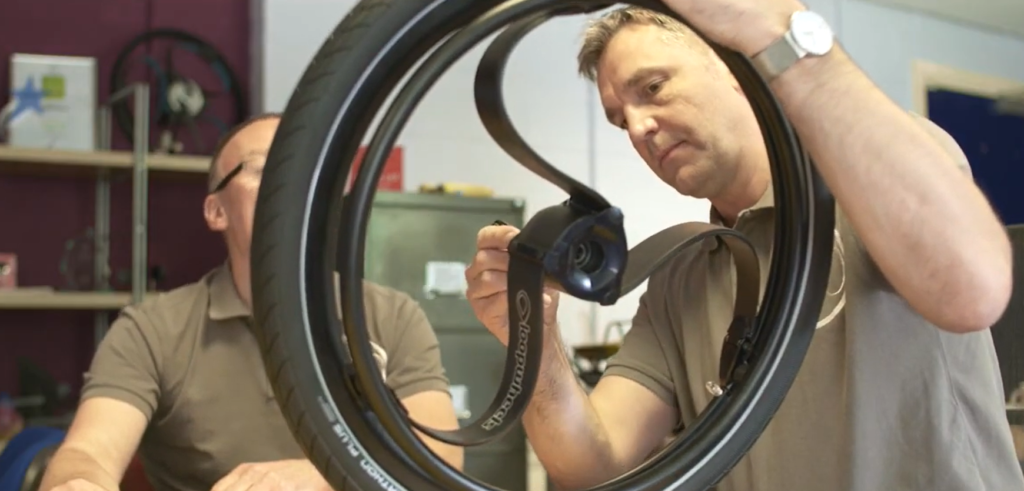 More info
https://motum.com.au/product/loopwheels/
https://www.bettermobility.co.uk/catalog/product.php?CI_ID=2585
https://www.49bespoke.com/index.php/products/loopwheels
You may also be curious about: